Mock training demonstration on how to use an e-learning tool of your choice in teaching  (30 minutes) - to demonstrate/provide sample of how you facilitate a live online training/professional development session
Jing ScreenCast -  is a computer service that lets you capture basic video, animation, and still images, and share them on the web.
1) Scenario - Using Jing as e-learning tool.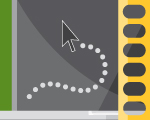 Record What You Do
Select any window or region that you would like to record, and Jing will capture everything that happens in that area. From simple mouse movements to a fully narrated tutorial, Jing records everything you see and do. Jing videos are limited to five minutes for instant, focused communication.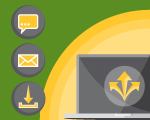 Quick & Easy Sharing
Send your screenshots and videos all over the web. As soon as you're done with your screen capture or screen recording, it's ready to upload to Screencast.com and share through IM, email, social media, and more.